SOCIAL MEDIA MARKETING
Social Media Marketing has opened up new doors for businesses who would not otherwise be able to connect with an exact demographic.
Sites such as twitter, facebook, linkedin, merchant circle, yelp are among some of the mainstream social media networking sites that have catapulted some businesses beyond their brick and mortar sales of past years.
Here is a quick breakdown of how these networking sites work: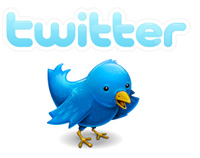 Twitter.com allows users to type in 140 characters or less to allow anyone who is interested in listening to you to post what they are doing. Business often use this particular medium in correctly and begin placing sales adds on every one of their posts. We get enough spam on a daily basis, why would we a want another form of it. Twitter, like the other networking sites mentioned here should be utilized to build a repore with potential clients on a social level. Then and only then should you place advertisements within your tweets.
---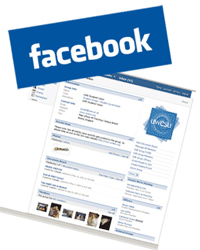 Facebook.com was founded in February 2004, Facebook is a social utility that helps people communicate more efficiently with their friends, family and coworkers. The company develops technologies that facilitate the sharing of information through the social graph, the digital mapping of people's real-world social connections. Anyone can sign up for Facebook and interact with the people they know in a trusted environment.

Product
Facebook's simplified navigation gives users easy access to core site functions and applications. Profile, Friends, Networks and Inbox – pages core to the user experience on Facebook – have a prominent place at the top of the user's profile page. Facebook applications – Photos, Notes, Groups, Events and Posted items – are displayed on the left side bar, along with any third-party applications a user has added to their account.

Technology
Facebook is the second most-trafficked PHP site in the world, and one of the largest MySQL installations anywhere, running thousands of databases.
---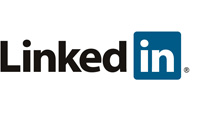 When you join, you create a profile that summarizes your professional expertise and accomplishments. You can then form enduring connections by inviting trusted contacts to join LinkedIn and connect to you. Your network consists of your connections, your connections' connections, and the people they know, linking you to a vast number of qualified professionals and experts. Through your network you can:
* Manage the information that's publicly available about you as professional
* Find and be introduced to potential clients, service providers, and subject experts who come recommended
* Create and collaborate on projects, gather data, share files and solve problems
* Be found for business opportunities and find potential partners
* Gain new insights from discussions with likeminded professionals in private group settings
* Discover inside connections that can help you land jobs and close deals
* Post and distribute job listings to find the best talent for your company
---
After Dark Grafx manages Social Media Campaigns for a variety of businesses. To go into depth of how we do this would make your eyes glaze over. Just know that this is another necessary marketing tool that should be added to your arsenal if you are even contemplating getting listed on the search engines.

What our clients say about us

Want to learn more? Click here to contact us.

1. Initial consultation with client.
2. Quote is remitted to client per consultation and any further requests.
3. Quote is accepted and Service Agreement is remitted to client. Service begins after client returns agreement and deposit for services.
4. Content is supplied to After Dark Grafx about your company.
5. We then create accounts on the various social networking websites or update your existing profile
6. Once per day, we manage your social networking sites by posting content, build relationships and overall manage the system for you.
7. Client may supply any additional content throughout the process if needed. It is best to get all content to After Dark Grafx in the beginning stages of the project to ensure time constraints are adhered to. This will also alleviate any confusion.
8. Balance for project is due.
READY TO GET STARTED?