WHAT OUR CLIENTS SAY ABOUT US
"In the past 3 years Eufora's web presence has grown leaps and bounds, all thanks to After Dark Grafx. When we started out working with James at After Dark Grafx in 1999, we needed only a simple and static site. Our business and method of communication with our customers has changed dramatically in the past few years and After Dark Graphics was there every step of the way to guide us and ensure the successful launch of all 4 of our websites. From the concept and design to administration and execution, After Dark Graphics spent countless hours on ensuring that we were 100% satisfied with the end result.
They have been instrumental in the growth of our business through internet and e-commerce while providing a wide range of exceptional support from graphics to databases.
There are so many website companies out there but the level of personal attention we receive from James and his exceptionally competitive prices are incomparable. "

Yours Truly, Beth and Don B., Eufora COO & CEO
www.eufora.net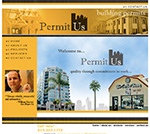 "I have been with After Dark for many years. James designed my website and also manages my email. It has been the best way for out-of-state clients to learn about my company and the services we provide. All the new work we've received makes it well worth the small fee we pay each month. James is always quick to respond when I need help and not just Monday-Friday 8-5. I'd highly recommend them to anyone looking for web design."

Barbara W., Permit Us
www.permitus.net
"From large projects to small - On time, on budget, creative ideas and designs and outstanding customer service... The After Dark Grafx team gets the job done! I highly recommend them for your next project."

John B., C O O., A-Tech Industries Inc.
www.atechindustries.com
"After Dark is fast, efficient and all for a good price. They do an excellent job of maintaining and hosting our website."

Mandy R.
www.celula-inc.com
" James has built three websites for me and they they all been great. Him and his team make difficult i.t. stuff easy to understand for the "average Joe". We enjoy working with you..."

Larry H.
www.cliftonwholesale.com
www.cliftonauctions.com
www.cliftonjewelry.com
"After Dark Grafx helped build and design our website exactly to our specifications. James has outstanding ability and is very easy to work with. The entire After Dark Grafx team has the whole package; design, technical, business and most importantly A+ customer service. I highly recommend them and am happy to talk to anyone considering their services."

Blaine D., Partner, Main Management, LLC
www.mainmgt.com
"As a new customer with After Dark Grafx I can say it's been a pleasure. They are simply great to work with & I am looking forward to doing business with them for a very long time...."

Maria C.
www.mariaswebstore.com
"You have been a true pleasure to work with - you're incredibly responsive and an excellent trouble shooter. You and the After Dark Grafx support team seems to be available 23 of 24 hours a day. Thank you for your continued service."

Jynx S., Merchants Office Furniture
www.merchantsofficefurniture.com
"Conciencious, intuative and efficient! What more does a Small Business Owner need. James and After Dark Grafx have my business for life..."

Paul H., ASAI
www.moochdesigns.com
"Congratulations to everyone at After Dark Grafx on the launch of their new / revised web site! The best of success to each member of your design and web development team. The staff at After Dark Grafx has just completed the development / production of our wine gift accessory web site, www.MyWinesNgifts.com ! We are very happy and quite satisfied with the work done for us by After Dark Grafx for two primary reasons: Quality of Work & Accountability! The quality of their work with respect to their technical expertise and design capabilities met and quite often exceeded of our project needs. Secondly with respect to accountability they completed the project on time and within the forcasted budget. Our company is very happy with the services provided by After Dark Grafx and will continue to rely on their web site production and hosting expertise."

Rick C.
www.mywinesngifts.com
"I have had After Dark help me design and host two websites. Everyone who work there is professional and very helpful. When emergencies come up such as quick changes that need to be made...they are there. I would highly recommend After Dark for web services."

Nicole D. Weiss LCSW
www.nicolelcsw.com
"I have nothing but good things to say about our experience with After Dark Grafx. Very quick turn around times, excellent customer service, and always reachable by phone or email! Thank you guys so much for making our lives easier! You're awesome!"

Danielle S.
www.stratprop.com
"After Dark Grafx Rocks!!! James Byrne and his team are computer and internet Gurus.
There's nothing they can't do. For fast solutions to any computer or internet challenge, we always call After Dark Grafx"

Tim Crawford, CEO
www.ufotv.com
"James and his team at After Dark Grafx are best web guys ever. We have been through more then a few! Always helpful and he gets the job done fast."

Greg Fuston, Worldwide Performance Parts
www.worldwideperformance1.com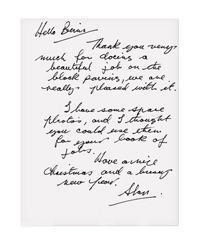 "Thank you for helping our business succeed! We needed a web design company who could help us through all aspects of the internet for our business. We didn't want to use multiple companies for everything we needed. After Dark Graf/x provided us with everything that we needed in one company. The e-commerce website you created was beautiful and effective, we get comments on it everyday. You assisted us in our on-line marketing and got us Top Ten Rankings in the Search Engines! I am glad that After Dark Graf/x was everything you said you were. We will use After Dark Graf/x for our printing projects and our upcoming video commercials for the web! Thank you!"


J. M.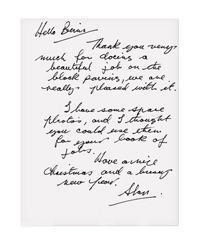 "I have been very satisfied with the service I have received from After Dark Grafx. As a San Diego college professor of Web Design and Computer Science, I have many students who need some help in getting started. I have received all the help I have needed from After Dark Grafx, and with a quick phone call, not only email. Each time I have requested assistance, I have had thorough, patient and friendly service. Thanks! Also, as a local San Diegan, I MUCH PREFER to do business locally. Why send our dollars out of San Diego if we do not need to? Support San Diego businesses."


Cliff Q.
Sandollarco.com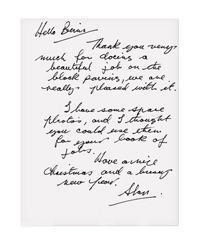 "Dear James, I looked at multiple Search Engine Service Companies all with intriguing propositions After meeting with you locally at your office, you showed me case scenariarios of other success stories and what could happen to us if we went with your company. I appreciated your honesty and decided to go with your company to see if you could back up what you were saying. All I can say is "THANKS!" after signing up for the Search Engine Service, your company got us over 30 Top Rankings and have increased sales ten fold. Thank you for the service and the honesty!"


Bob L.
Zenkura.com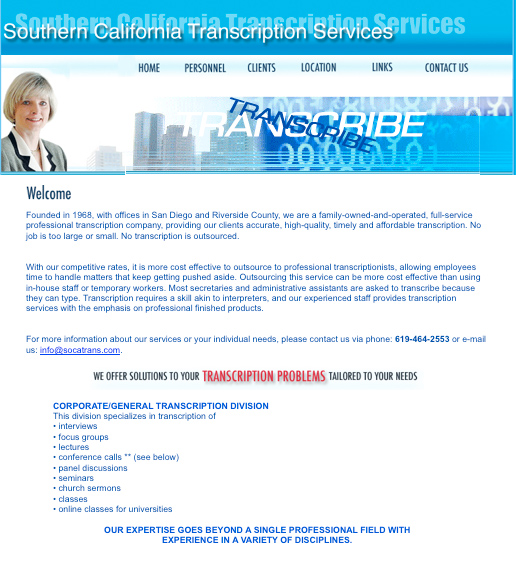 "What can I say? Thank you! Thank you! Thank you! After you guys got my site up and running and got the Search Engine Listings in place I have received 3 large contracts due to my Search Engine Rankings. I can't beleive it! These contracts will pay my expenses for the next year. Thank you! And more coming everyday. I will recommend you guys to all of my associates!"


Laureen M.
Socatrans.com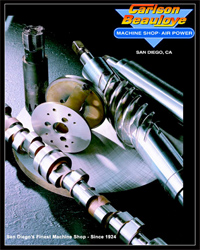 "Hello James, You're the best ( And after another service call) Still the best !"


Ron B. Jr.
cbmachineandair.com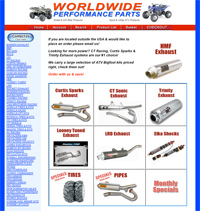 "James you are the best web guy on earth, thanks a million! YOU ARE THE BOMB JAMES, MY OTHER WEB COMPANIES WERE CRAPPY JUST LETTING YOU KNOW I APPRECIATE YOU & YOUR COMPANY". (and after another service call to update website) "THANK YOU!!! I CAN ALWAYS COUNT ON YOU TO GET THE JOB DONE!! YOU R THE MAN!!!!"


Greg F.
worldwideperformance1.com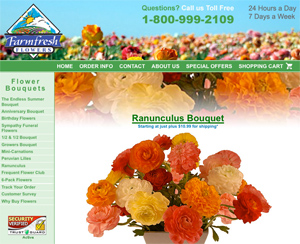 "We needed a host who could be there for us and not have to wait 2 days before we received a response from the support department. After Dark Grafx, Inc. transferred our web store over from our previous host, who we could never get a hold of, and offered suggestions and tips for our webstore. They respond to our requests very quickly! And have helped us to succeed! Thank you guys :) you're the best"


Michelle C.
Farm Fresh Flowers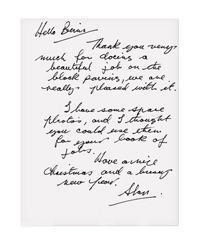 "You're awesome. Thank you so much for the menu files, it makes it so much easier to send them. And thank you for posting the new wine list. Thank you, thank you, thank you,"


Danica M.
Thee Bungalow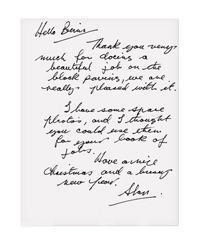 "I just want to thank you for the great job you did on my logo!!!! The graphic you created looks AWESOME on my QSL card. If I need anymore graphics in the future I will be sure to contact you. THANKS AGAIN!!!"


Vic G.
"Quote me anytime! You have made this difficult endeavor for me so easy & I really appreciate it. I will definately spread the word!"


Kimber
D & S Termite
You could be the NEXT happy customer.